Our Projects
Japan Malaysia Association is a non-profit organization headquartered in Japan. The aim of our projects is solely to foster the interaction between two countries for the future generation. While JMA is a public interest corporation operated under the supervision of the Cabinet Office and the Ministry of Foreign Affairs, we receive no funding from the government.
Past Projects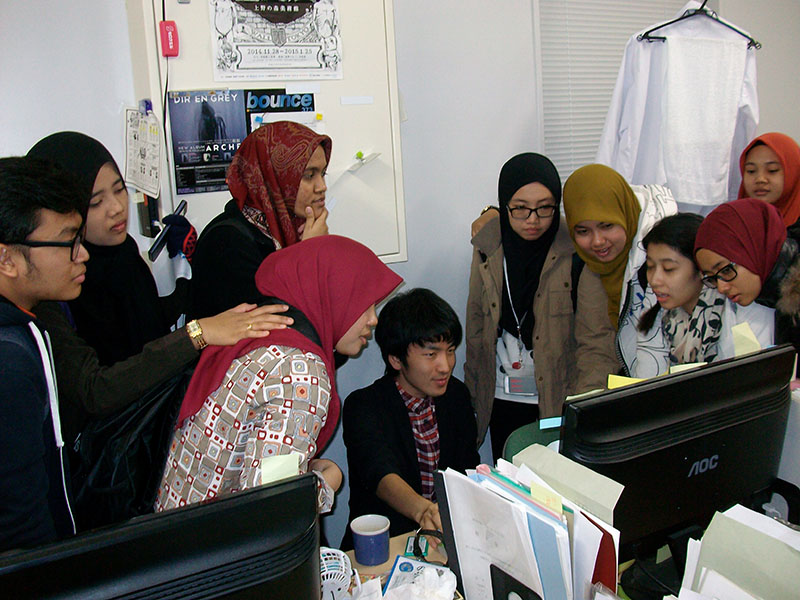 Sakura Science Project
The project was commissioned by Japan Science and Technology Agency with an aim for Malaysian students to learn the history, current status, and challenges of sustainable economy and society. In October 2015, a total of 15 participants (9 undergraduates, 5 graduates, and one faculty member) from Universiti Malaysia Sarawak visited various facilities in Japan, including Bureau of Sewerage in Tokyo, reconstruction sites in Ishinomaki and Natori, Utshunomiya University, Shibaura Institute of Technology and Toyo University, to study "Urban Environment Infrastructure and Science of Disaster Prevention".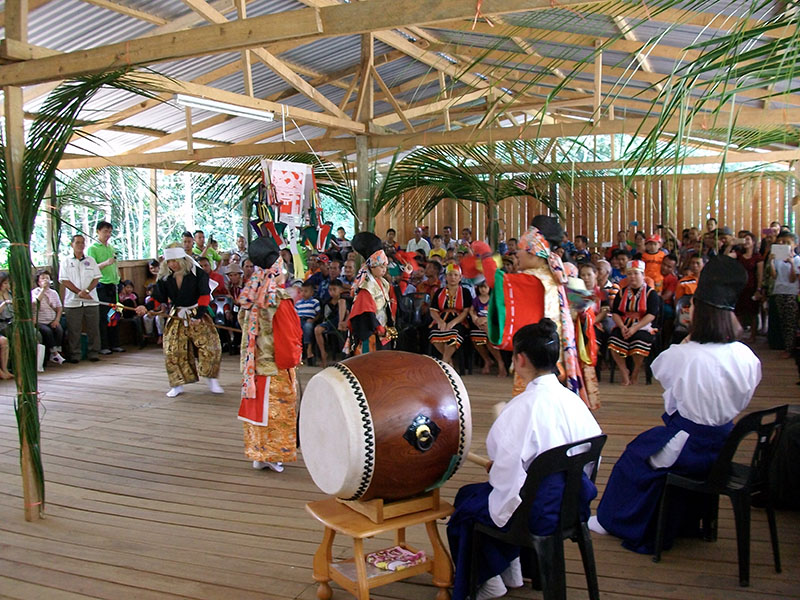 Traditional Dance Exchange Project
The trip was organized for 20 participants from the traditional dance group in Hatsukaichi city, Hiroshima, mainly organized for elementary school students with the subsidy from the Asia Center of the Japan Foundation. In March 2015, the group visited a village and a school in Sarawak to perform the Japanese traditional dance, while learning the musical culture and instruments in Malaysia.