Tree Planting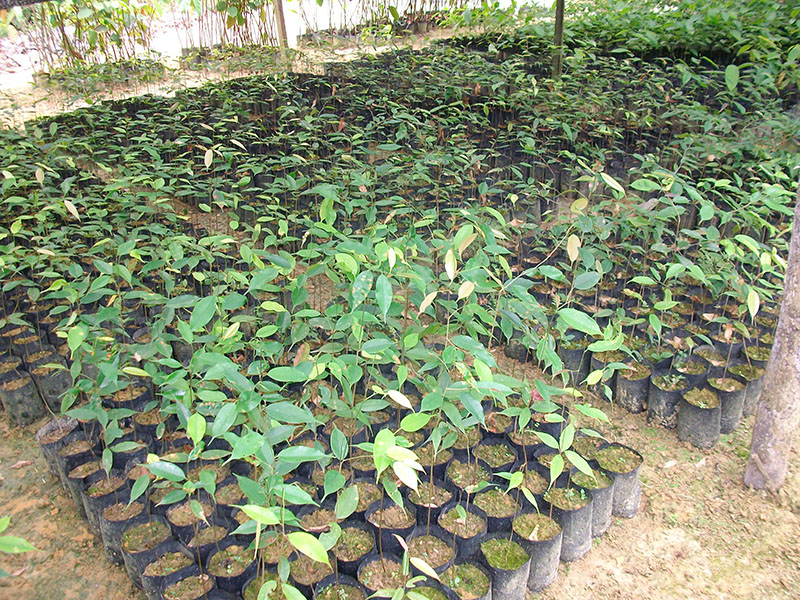 Approximately 62% of the land in Malaysia is the forest area, but in recent years, the country suffered a significant loss in the area covered by forests, especially in the Borneo island due to an excessive logging and other causes. In addition, significant areas of natural forest were replaced by oil-palm plantations, resulting in the loss of 1 million hectares of natural forests between 1990 and 2005.
Tropical rainforests are home to countless species while at the same time absorbing and storing massive amounts of carbon that we generate every day. As such, its loss will impact the climate and biodiversity of the entire planet.
Since 1995, Japan Malaysia Association has been working in Malaysia to support the regeneration of rainforests. With the request from the Forest Department of the Sarawak government, JMA initiated reforestation projects in the forest reserve of Balai Ringin, Apeng, Sampadi, and Miri. In October 2016, the forest reserve in Apeng was named by the Sarawak Government to become the Gunung Apeng National Park to permanently protect its trees from logging.
Our projects are not the making of JMA alone. We have had help from local residents and government who maintain the seedlings nursery and actual planted area, companies that share the same mission and support our activities, as well as other individuals who come to help us physically or financially. As of 2017, JMA has planted more than 400,000 trees with their help.
In June 2022, JMA published an overview of 27-years of its reforestation efforts titled "Friendship Forest Project for Forest Landscape Restoration in Sarawak since 1995". The booklet contains images of our activities and maps of the project as well as companies that supported these activities.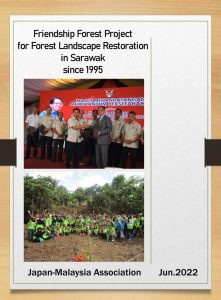 Orangutan Forest Fund
Because of the rapid loss of rainforests in Borneo and Sumatra, Orangutans are losing their homes – the number of Orangutans has gone down by 80% in the past 100 years. Japan Malaysia Association set up a donation box at Tama Zoological Park in Tokyo to receive private donations to support the forestation effort for protecting their home, and part of it is also donated to the Orangutan rehabilitation center in Sarawak.
We also accept private donations by wire transfer from anyone who share the same mission. Please go to Donate to find details.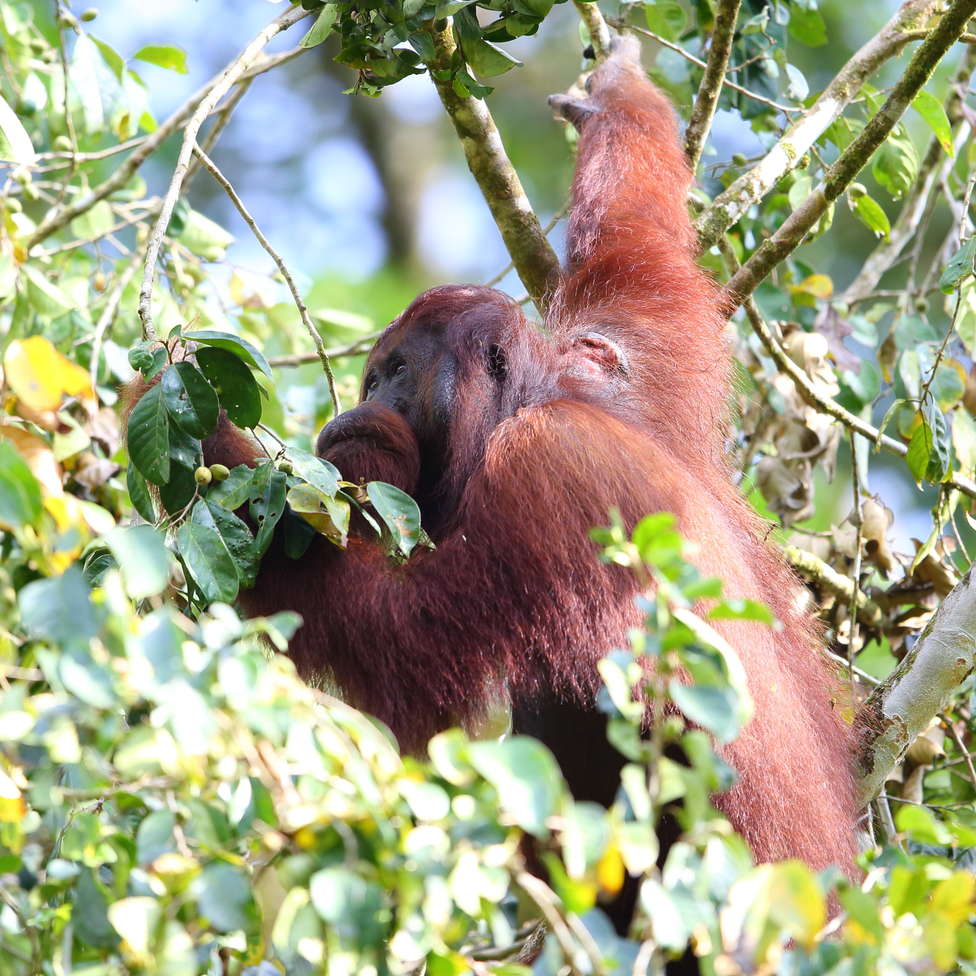 Source:
Food and Agriculture Organization, State of the World's Forests 2016.
Food and Agriculture Organization, Global Forest Resources Assessment 2015.
Central Intelligence Agency, The World Factbook.
World Wildlife Fund.
Tree Planting Information